Elkhart Photographers
Contemporary Images Photography Inc.
Elkhart Christian Academy Boys Varsity Basketball
Elkhart Christian Academy's 7-1 start this season has opened some eyes in the area for those who follow High School Basketball.  This tight knit group of kids are definitely on the same page when it comes to working as a team. They have been playing together and improving for years. Seniors , Ryan Kupferschmid, Cory Waycaster, and Kenny Bearss have  played in tournaments all over and completed their 8th grade season 40-0. "It's awesome," said Kenny Bearss. "It's a dream come true to play with two of my best friends growing up. I just know we've grown up playing together and know each other so well on the court. I think we have some of the best chemistry around."
Ryan Kupferschmid reached a personal milestone last Saturday evening in boy's high school basketball during the varsity matchup versus Lakeland Christian Academy. With a little over 5:30 to go in the 2nd quarter Kupferschmid made his 4th three pointer of the evening to surpass the 1000 career points mark. Ryan becomes only the 5th person in school history to reach the 1000 career mark. (Overall, including girl's, he is the 6th). "We've been playing together for like seven years now, so we each other better than we know ourselves," said Kupferschmid.
The Eagles already have wins over 4A schools like Mishawaka and Elkhart Memorial. They play at South Bend St. Joseph tonight.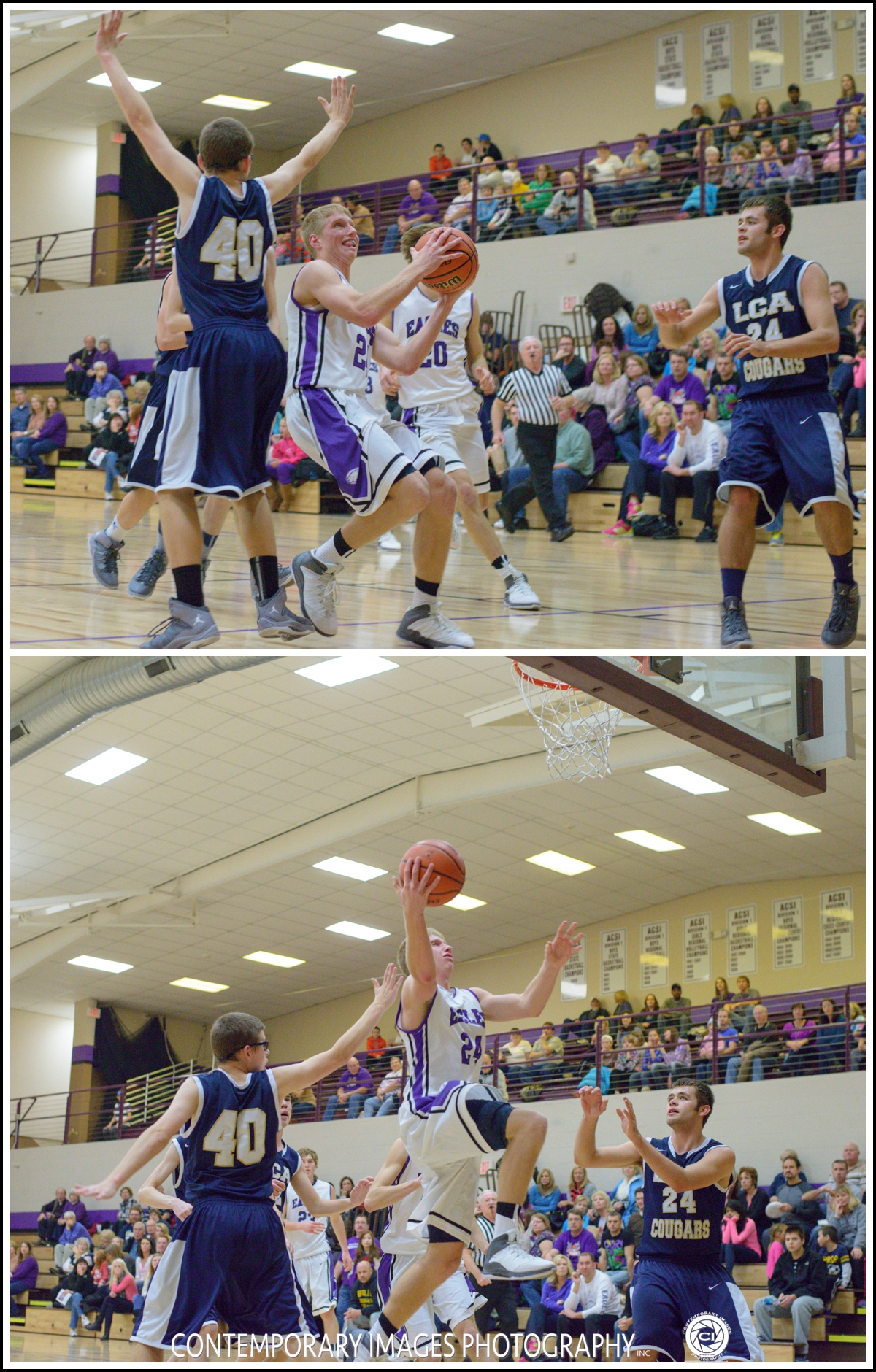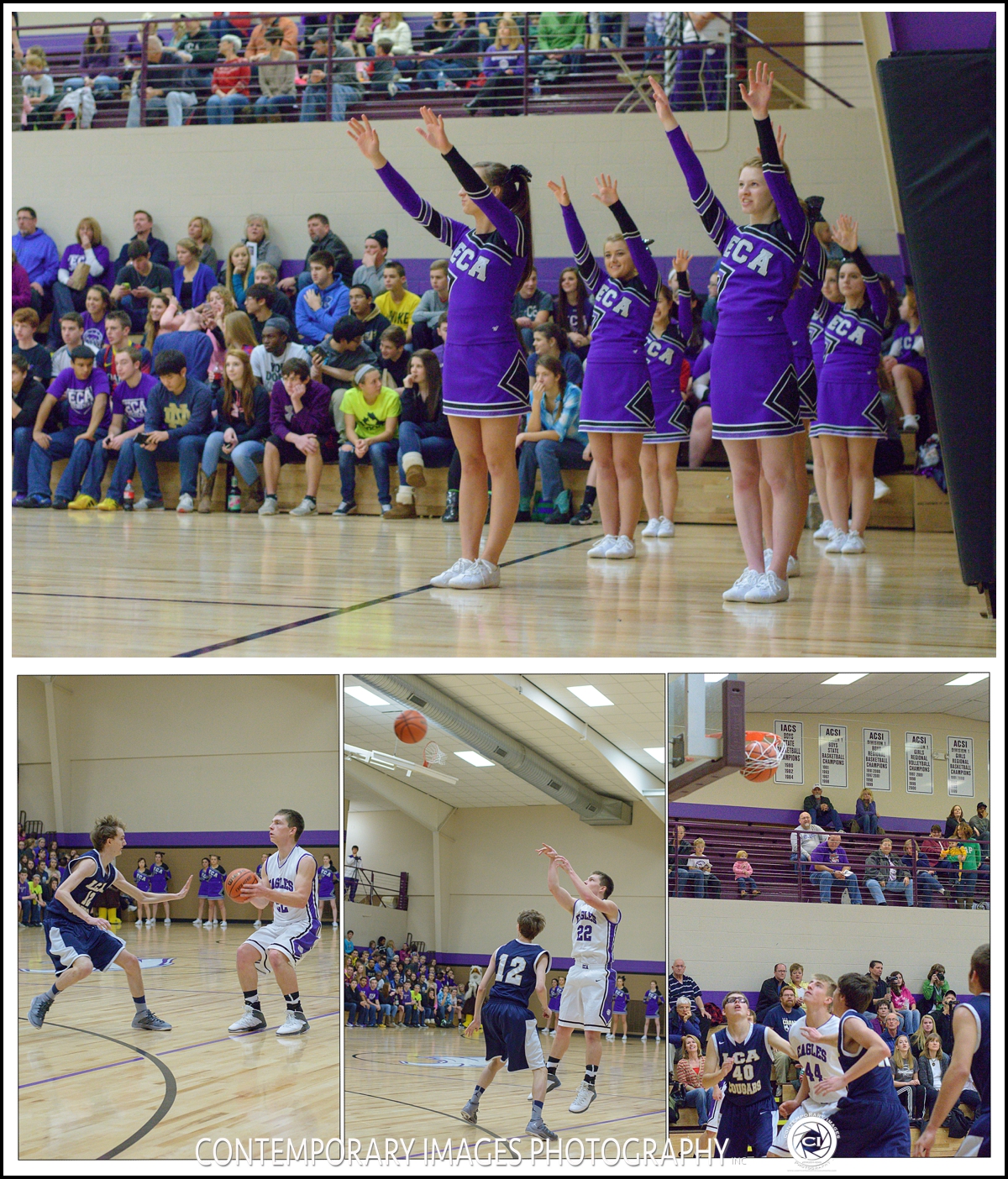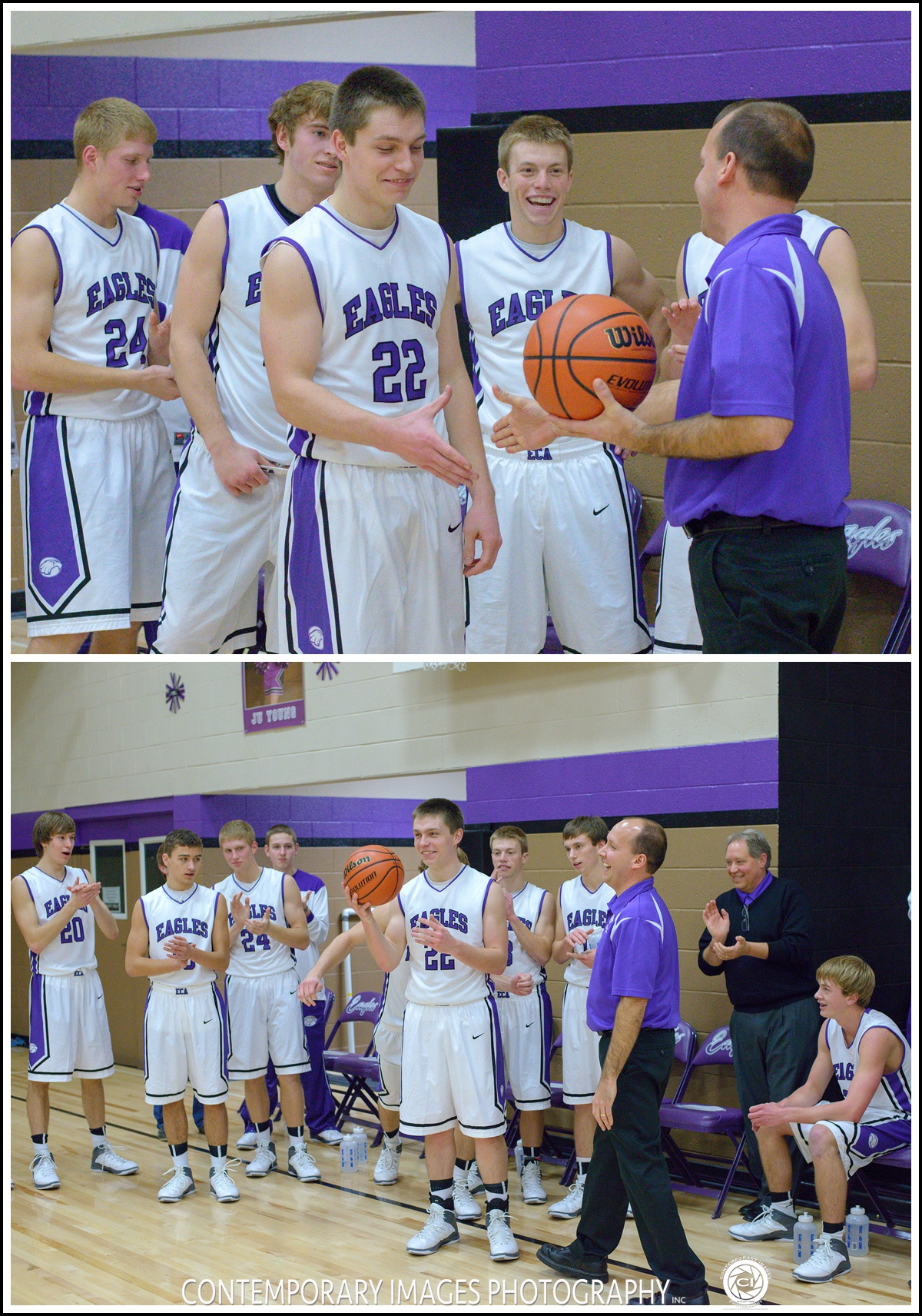 Copyright:  Kelly Burden | Contemporary Images Photography Inc.